Language learning is one of the tasks most missionaries have to gut out. Contrary to American television shows, it takes years of study to become fluent in a second language...especially for Americans! Recording and reviewing audio "texts" is a regularly used golf club in every language learner's bag. We all probably have tapes, CDs and MP3s lying around unused. So whether you want to convert those old cassette tapes to MP3s or edit that language-helper study session you need audio editing software to make it easy.
When we first went to Kosovo I took an MP3 recorder and regularly recorded conversations, prayers & songs during church, and even the morning TV news. At the time, the only product that I found for editing these samples was called "Cool Edit 2000." Cool Edit eventually got bought by Adobe and has been released as Adobe Audition.
But like you, I like free applications best! So long ago I found Audacity for editing audio files. In May the developers released version 1.3 which adds a couple of nice features,
Import Quicktime files in OSX (mov, aac, m4a)
Add metadata to OGG files
Improved export option selection
EQ and effects improvements
Screen capture utility
Improved spectrogram rendering
Selection bar improvements
New features for label tracks
Auto-save and crash recovery
Collapse and expand tracks
Multiple clips per track
Open multiple projects at once form Windows Explorer
Reaper is another nice-looking audio editing application. I haven't used it personally, but the feature set looks nice. Reaper is developed by the same guy that created WinAmp and has a lot of the features found in more expensive editing packages.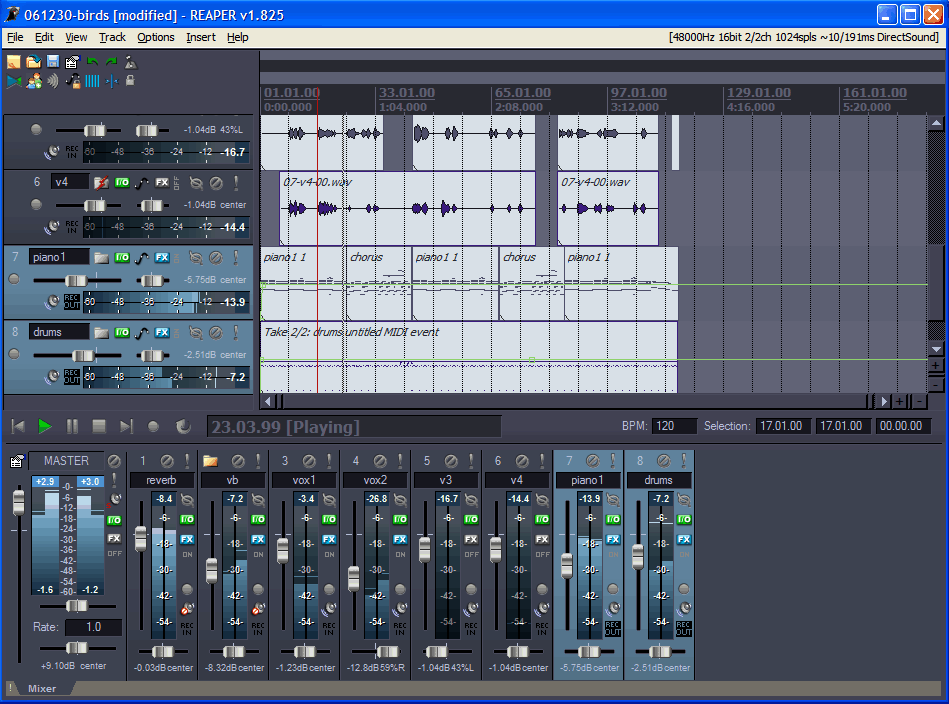 Though it's not free ($40) it has a lot of nice features, including the ability to decode the audio from AVI, WMV, MPG and MOV video files. That's a nice feature if you have language resources on video and want to extract the audio out for study purposes.
I'm sure there are other products available out there as well, but these are two that I don't think will let you down for editing and combining language study audio materials.
via DownloadSquad